Aiming to Empower Agents
More than 2,000 insurance agents have signed up for paperwork-killing software.
Columbus startup aims to empower insurance agents, 'make it cool again'
More than 3,000 insurance agents and brokers have signed up for paperwork-killing software that launched just six months ago.
Bold Penguin Inc. is subscription software digitizing the complex, often fax-driven process of generating quotes for commercial lines of insurance. Automation and e-commerce are starting to squeeze out the role of agents in home or auto insurance, but commercial lines are still complex enough that technology can help agents stay in business, co-founder and CEO Ilya Bodner said.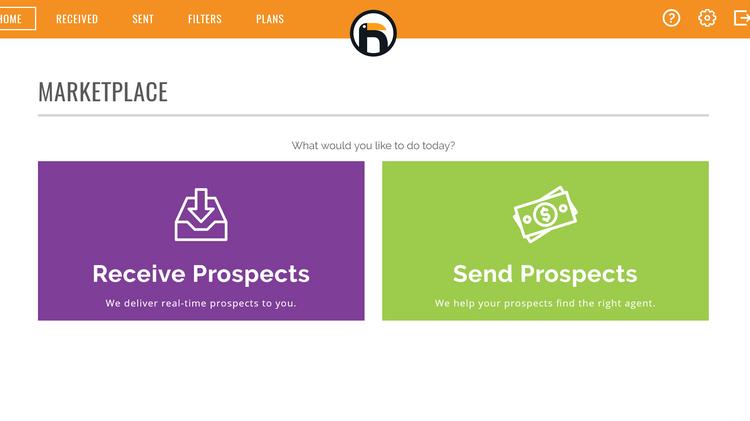 Today it can take up to three weeks to generate a quote for commercial insurance. Bold Penguin wants to shrink that to same-day or real time, so the agent transforms from paper-pusher to trusted business adviser.
"I want to make it cool again, enable that work force to have all the tools they need to be effective at their job," he said.
"There are these few lines of business where you can't take the agent out," said Bodner, a Columbus serial entrepreneur who several startups ago was an insurance agent. "We have to build tools to empower the agent."
A small group of test agents were processing about 2,500 quotes monthly through Bold Penguin when it launched in October. Last month it hit 7,000 quotes. Revenue comes from agent subscriptions, fees for insurers to integrate with the platform, and small transaction fees. It's been break-even since launch, Bodner said, with all profits going into adding jobs.
The company has grown to 14 employees, both remote and at an office within the Lumos Innovation accelerator in downtown Columbus. This spring the executive team consolidated in Columbus to propel growth: Co-founder and COO Marc DeLeonibus moved from Annapolis, Maryland; and Ryan Buzzanca, lead engineer, from Erie, Pennsylvania.
"If you can find people as geeked out as you are about commercial insurance – that universe is small," Bodner said. "They're brilliant guys, and (their moves here are) good for us because we have more smart people coming and tackling the insurance problem. Columbus is the insurance mecca."
Before starting Bold Penguin in early 2016, Bodner was co-founder and chief revenue officer of Columbus digital marketing agency Shipyard LLC, and co-founded and advises digital auto insurer Root Insurance Co. He's worked for and founded other Columbus startups including a lead-generating service for insurance agents.
About the name: Bodner noticed in nature documentaries how a flock of penguins circles a hole in the ice, until the first one jumps – to see if there's fish down there, or a hungry sea lion.
"The rest of the group can jump in after it, because the sea lion eats only one," he said. "That's us. We're going to jump in and see what happens."
View Original Post
Download the PDF